Nothing compares to the feelings new parents experience when their bundle of joy arrives. What they weren't expecting were, well, all of the extra bundles of "stuff" that come along with a new baby. It's true, babies need a lot of things. From the bassinet to the stroller, bibs to bottles, trying to tuck these needed items away is definitely quite the challenge. What closet space may have existed before is now stuffed full. What are new parents to do? Here are 5 ways Stow Simple's pickup and delivery storage can help new parents:
1. Complimentary use of heavy-duty containers
At Stow Simple, we provide the containers for you. Sturdy and secure, you ca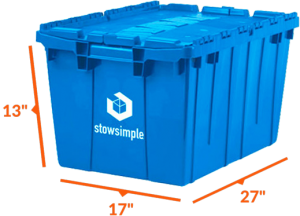 n rest assured that your items will remain safe. Taping up flimsy cardboard boxes is a pain and there's no way to guarantee they won't fall apart from over use or water damage. Best yet, we deliver bins at no charge right to you.
2. Knowing what's inside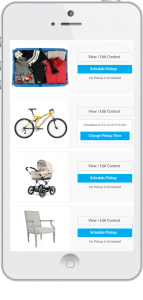 It's so easy to pack things away and then forget what you packed and where you packed it. We photo catalog the items we store for you so that you don't have to worry about forgetting.
 3. Climate control 
Our storage facilities are climate controlled to ensure your items remain safe from Miami's heat and humidity. Nobody wants to retrieve their stored items only to find them musty or moldy from a damp space.
4. Pick up and re-delivery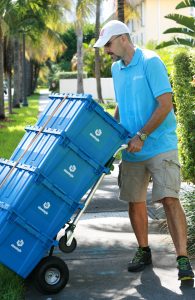 Save yourself the time and hassle of hauling your items. We pick them up and take them to our storage facility for you. When you're ready to use your items again, all it takes is the click of a button and we'll re-deliver them to your door.
5. Donations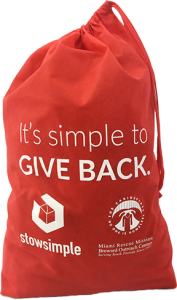 We are proud supporters of the Miami Rescue Mission. For parents who find they have items they will no longer need, we provide a bag for donations. Maybe baby number two isn't going to need the pink, frilly outfits or you realized after the last time that you have way more bottles then you'll ever really need. We'll take those items off your hands and make sure your donation helps those in need.
Ready to empty those closets and clear out your hallways? Consider these 5 reasons why going with Stow Simple can make more room in your life. Being a new parents is hard enough work. Let us help you to lighten the load!