As a busy mom, constantly running around Miami to keep the kids entertained and fulfilling their quota of activities each day, coming home to a cluttered mess is never fun. Instead of letting the kids leave their toys all over the place, consider storing some of them to help keep the mess to a minimum. Here are a few easy and effective storage tips for Miami moms!
Let Furniture Pull Double-Duty
Instead of using oversized chairs, consider putting storage benches in the play areas of your home. When the kids aren't using their toys, use the inside of the storage benches to hold the excess, keeping your clutter to a minimum.
You can always consider the area beneath your child's bed as a storage option, too. Instead of letting them stow their shoes and dust bunnies under the bed, get a set of shelves that bins can easily slide in and out of. This way, when the toys are being used, the bins are out; however, when the toys are not being used, they are tucked neatly into a shelving unit that keeps the mess out of sight.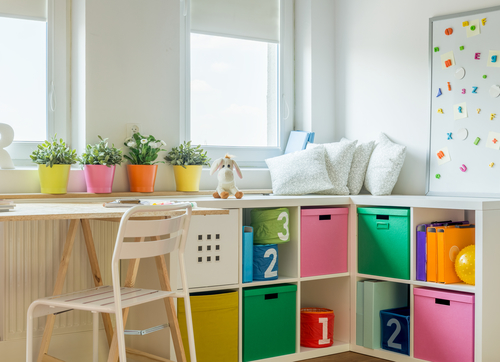 Take Out the Unused Toys
If storing all of the toys within your home is not realistically an option, consider storing them elsewhere. You have many off-site storage options, from traditional storage units that can sometimes get quite expensive to temperature controlled facilities that drop off and pick up different sized storage bins for you to fill at your leisure.
Having your items able to be dropped back off as you need them, allows you to be able to swap out the toys your kids play with regularly. This keeps them happy with their current toys, and keeps the clutter out of your home!