My brother turned me on to cycling over 15 years ago. I was just about to head up to Virginia for graduate school and was spending the summer with my family in Miami. My first bike, aptly named the Iron Horse, was a heavy old mountain bike. Oh how I dreaded heading up the Rickenbacker. as other cyclists flew by.
My brother was a trooper, spending countless days letting me draft, improving my nonexistent form and eventually helping me upgrade from the Iron Horse to a Cannondale and later a Cervélo. I'm up to 3 bikes now with little room to store them. I love my bikes, but they take up a lot of room. That's why I'm sharing my 6 favorite Miami bike storage solutions (and I saved the best for last).
1.) Don't want holes in your wall? This rack is for you!
If you're not so good with a drill (like me) then the Michelangelo Two Bike Gravity Stand is perfect ($60)! Simply lean it against the wall and gravity will take of the rest. It fits up to 2 bikes and looks great too!
2.) For the Minimalist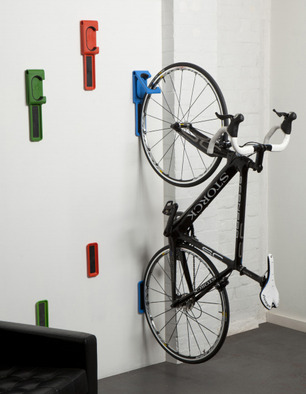 I personally needed to hang my bike vertically to maximize space. Endo by Cycloc offers a fashionable two-part system that hooks the front wheel and supports the rear. When not in use, the device lays flat taking up minimal space. You can find them for $54 to $60 at places like modernbike.com or outsideoutfitters.com.
3.) For the Do-it-Yourselfers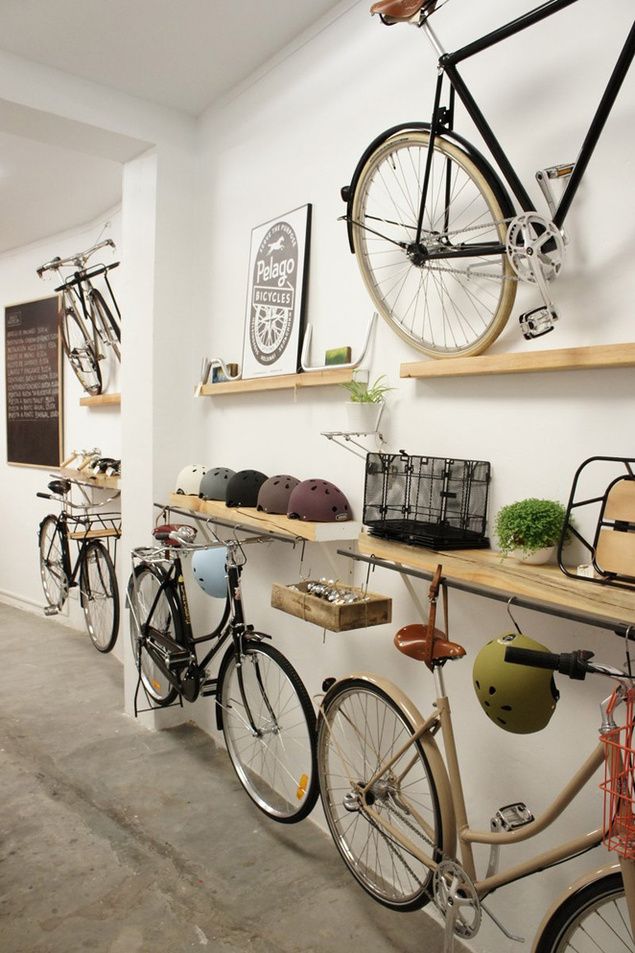 There are a bunch of bike racks out there that incorporate a bookshelf. But most are over $100 and hold little to no books. Small Room Ideas shows you how you can strap a bike to the bottom of shelf. Not only do you get extra shelving, but you also save your back from hunching over for those pesky books on the bottom shelf.
4.) The Show Off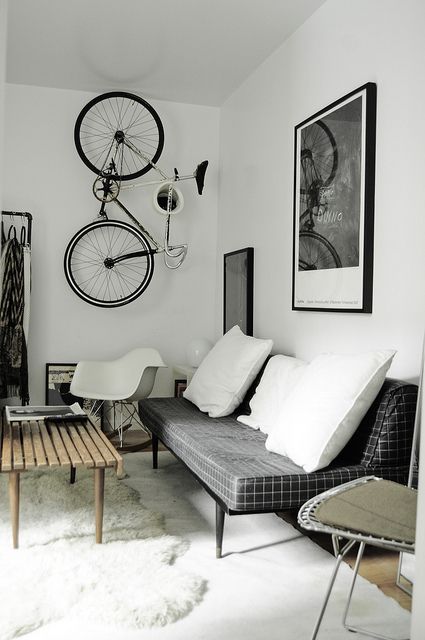 Show off your bike like a piece of art. The Cycloc Solo Bicycle Storage unit is a simple and attractive way to store your bike almost anywhere.
5.) Bikers on a Budget (less than $10)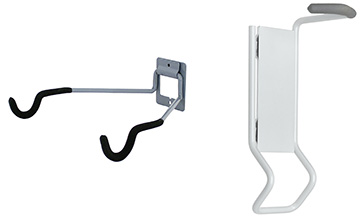 If you're a no nonsense biker here are some great solutions you can find on Amazon (LeHigh Crawford Flip Storage and Racor Solo Vertical are pictured above).
6.) Valet Bike Storage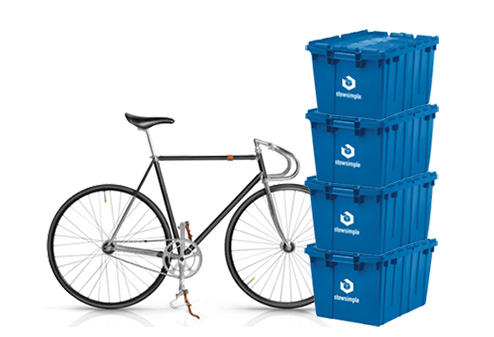 Finally, for those bikers that could really use more space, I may be biased, but my top bicycle storage solution is Stow Simple's Valet Bike Storage. What is that? It's on-demand storage for your bike. Stow Simple will pick up and deliver your bike with the click of a button anywhere in their service area. You just can't beat quick, affordable and effortless storage. And best yet, I get my office space back.
If you are in Miami, Miami Beach, Brickell, Coconut Grove, Coral Gables or surrounding – check out how we are disrupting storage in Miami.
Written by Silvia M. Camps