Summer is officially here. For many this means travel. That's why we've collected the best travel tips to help you pack the perfect suitcase and hit the road.
Travel Tip #1: Pack like a pro
These lightweight packing folders hold garments in tight, wrinkle-free bundles. Compress a week's worth of clothing into these compact nylon cubes.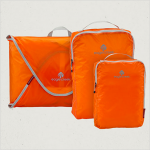 Pack-It Specter by Eagle Creek, $30-$50, eaglecreek.com
Travel Tip#2: Fill medicine case with jewelry
Do you sometimes forget to bring jewelry to make your look? Use a medicine case to plan your jewelry for every day of the week.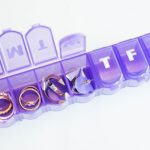 Travel Tip#3: Sleep like a queen
Fall into deep sleep with this lightweight mask. The recessed eye area is exceptionally comfortable, while blocking out light that may disturb your slumber.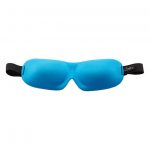 Blinks Travel Mask, $12.99, containerstore.com
Travel Tip #4: Protect your ID while on the road
Protect your ID's and credit cards from identity theft with this steel RFID blocking wallet.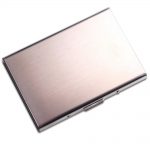 $12.99, amazon.com 
Travel Tip #5: Chuck the perfume bottle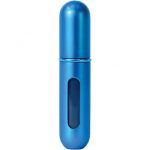 Fill these airplane-safe fragrance atomizers and leave the big bottles behind. It fills in seconds directly from a standard perfume bottle.
$20, travalo.com
To stow like a pro, check out stowsimple.com.