Spring term is coming to an end at the University of Miami. With finals around the corner you have a lot on your plate. Figuring out how to store your stuff shouldn't be one of them.
Once you've turned in the last paper, pulled the last all-nighter, and finished the last exam, it's time to take off for the summer. Whether you're heading home or backpacking around the world, you've got to figure out what to do with your stuff. It can seem like a daunting task (how did you end up with so much stuff?), but Stow Simple can help.
Stow Simple takes the hassle out of storing your things over the break. We drop off heavy-duty moving boxes, pick everything up, and store it in our climate-controlled facility. When you're ready, we deliver it to your new location. Here are our top 10 summer packing tips for college students:
College Storage Tip 1:
Avoid damaging the spines of your book – pack them horizontally.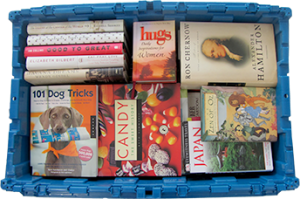 College Storage Tip 2:
Plastic bags are great for containing clothing during a normal move, but not for storage. Moisture can lead to mold and mildew that will damage clothing. Ew!
College Storage Tip 3: 
Don't pack dirty clothes – wash and thoroughly dry clothing before storing it.
College Storage Tip 4: 
Have you heard of the KonMari Method? It's a great way to fit twice as much stuff in our bins. Goop has one of our favorite guides.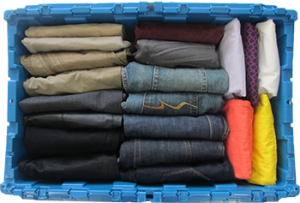 Fit 40 jeans in a Stow Simple bin using the KonMari Method.
College Storage Tip 5: 
Roll glasses with newsprint and tuck-in tightly as you roll. This protects them from breakage and scratches.
College Storage Tip 6:
Blankets, towels, and clothing can help cushion breakable items.
College Storage Tip 7: 
Save room by using a vacuum-sealed bag for bulky items like comforters and pillows.
College Storage Tip 8:
Label your boxes with our bin labels – this will make unpacking so much easier at the end of the summer.
College Storage Tip 9:
Worried about keeping track of what's in storage and what's at home? Our online Lookbook lets you keep an inventory of all your items, so you can easily reference them when you're unpacking in the fall.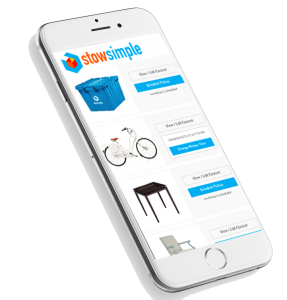 With your stuff safely packed and stored, you can relax and enjoy your summer!